Cast of Characters in Terashain
Hey FRIENDS! Roger here, the singer guy in Terashain.  I figured since I am the only dude to have played with this entire band of brothers, that I would make sure you all know who they are, and what they have meant to Terashain over the years.  It's a blessing to be able to contribute to a band, and to be able to entertain people with music, especially if it's been written by you.  I never expected to do this for 30 years, not at all.  But I cannot imagine my life without this band, and specifically, without the friendships and connections with my brothers that I have had the honor to play with.  I know, without a doubt, that it is RARE to find even ONE musician that you can team up with, to write good, solid songs... the kind of songs that people really like, and want to listen to, and want to BUY with their hard earned cash.  You can imagine that I feel like I've hit the music lottery to have found MANY guys that I have written some incredible songs with, and that are still listened to every day.  EACH and every one of these guys have made me a better musician, and in many cases, a better man.  I owe them all a lot.  So, here we go...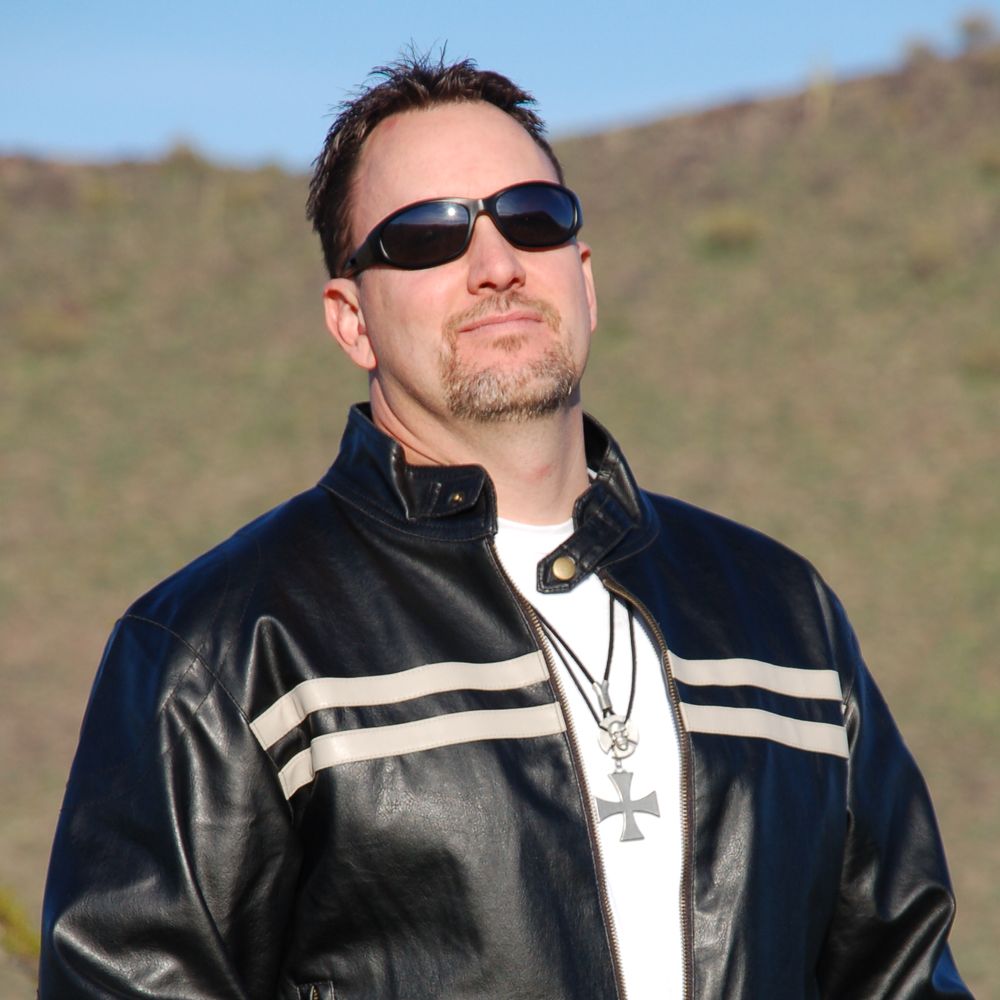 Roger Penton
Vocals, 1990 - Present
In the beginning, I was shy.  Very shy.  I told Jon Anderson that I would join his garage band with his brother, Mike and Dave Sweeney, but I would NOT be able to sing in front of a crowd.  I was assured that it was for the garage only.... Yeah, right.  Then I got bit by the music bug, and it was ON like Donkey Kong!! I've been so incredibly blessed to have continued doing what I love to do, with people that I love, FOR people that are still interested in listening and supporting.  It's been fun growing and learning, and I definitely owe so much of my resilience in staying with it, to the guys on THIS page.  I didn't plan on this band thing lasting more than 30 weeks, and here we are at 30 YEARS!!! LOL!  I have loved ALMOST every minute of it, and it's far from over.  In  many ways, we are just getting started...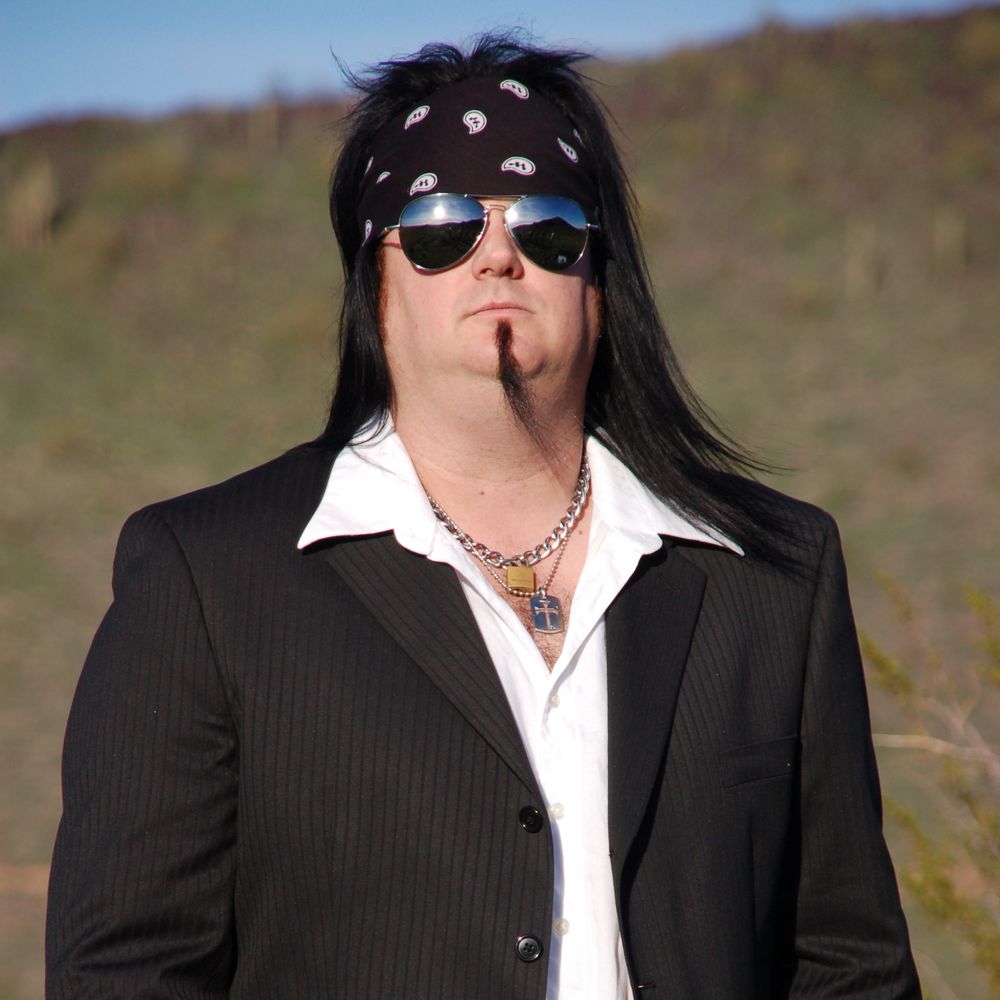 Lance Eric (Etchells)
Bass Guitar and Vocals, 1993 - Present
FRIENDS, I could write a book here. So many stories, so many laughs, so many songs, so many YEARS!  I have been playing music with this guy for MORE than HALF of my life, and I'm pretty old.  Lance was born to be in a rock band.  Plain and simple.  He is a very solid bass player, and can just about learn a tune on the spot, or at least fake it very well.  But the part of Lance's contribution to Terashain that I most admire, is the way he has become an incredible vocalist.  When I met Lance, he was just coming out of his shell, learning to sing.  He has come so far, and I absolutely LOVE having his voice behind mine, blending, and soaring even higher than I can sing.  He is an amazing song writer, as well.  He comes up with the most unique, and fitting ideas for songs.  All of THAT aside, he is my younger brother.  He has been one of the most LOYAL friends that I've ever had.  Lance is the ROCK STAR of Terashain.  He has also been fortunate enough to play with Bang Tango, and Color of Chaos, and brought huge success to every project he touches.  When Lance and I are not playing with Terashain, we do a lot of acoustic gigs (Wildfire) as a side project, and we have a blast doing that.  During COVID, and as a way to connect with people again, we hosted what we called Kitchen Koncerts in my kitchen... we filmed them live for Facebook, and had a blast.  Whether or not we get another 30 years on stage together will remain to be seen, but I KNOW we will be best buddies for at least that long, and that's good enough for me.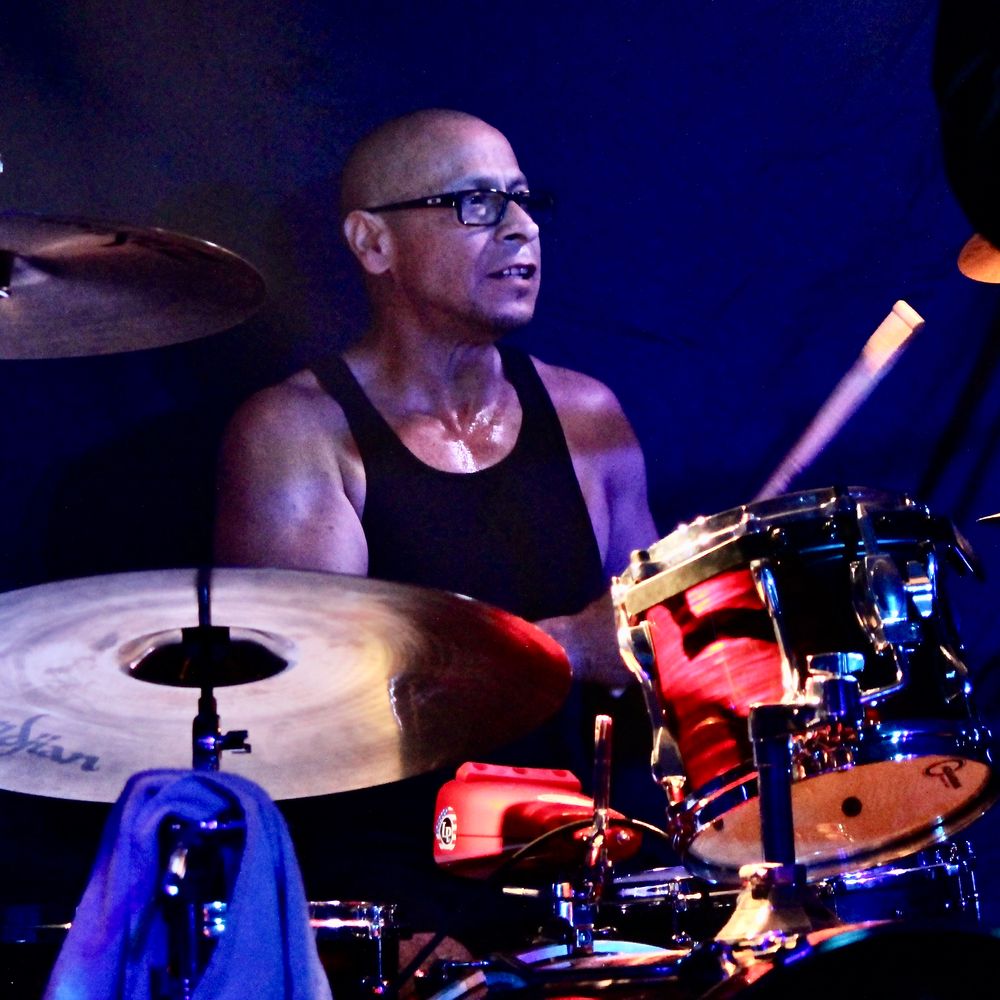 Tim Acedo
Drums, 2017 - present
Tim Acedo is an ANIMAL on the drums.  The guy has some serious HEART when it comes to grabbing a song, and making it his own. When we were auditioning drummers in 2017, we assigned each potential candidate with 3 cover tunes (Journey, Def Lep, Van Halen) and then with 2 Terashain original tunes.  Their instructions were to learn the songs the best they could (Not expecting them to NAIL the Terashain tunes, of course, because they were new to them).  We then met with each guy, had a chat about goals, and dedication, then jammed the 5 tunes with them.  When it came time to launch into "No Tomorrow",  our first single from the Dawns Early Life CD, we expected a bit of chaos with each guy.  Not with Tim.  Tim completely NAILED the song. So much so, that Lance and I had huge grins on our faces as we played the tunes, both of us realizing that we had just found someone to care for our babies (our songs) in the same way that WE care for them.  We found out that Tim does his homework.  He studied the website to find out more about Terashain, and he hit Spotify and learned EVERY Terashain song while he was at work. (Shh. Don't tell his boss).  Very impressive.  And he still impresses us every time we jam.  Incredible drummer, and an incredible friend.  I'm damn glad to be on the same team with him!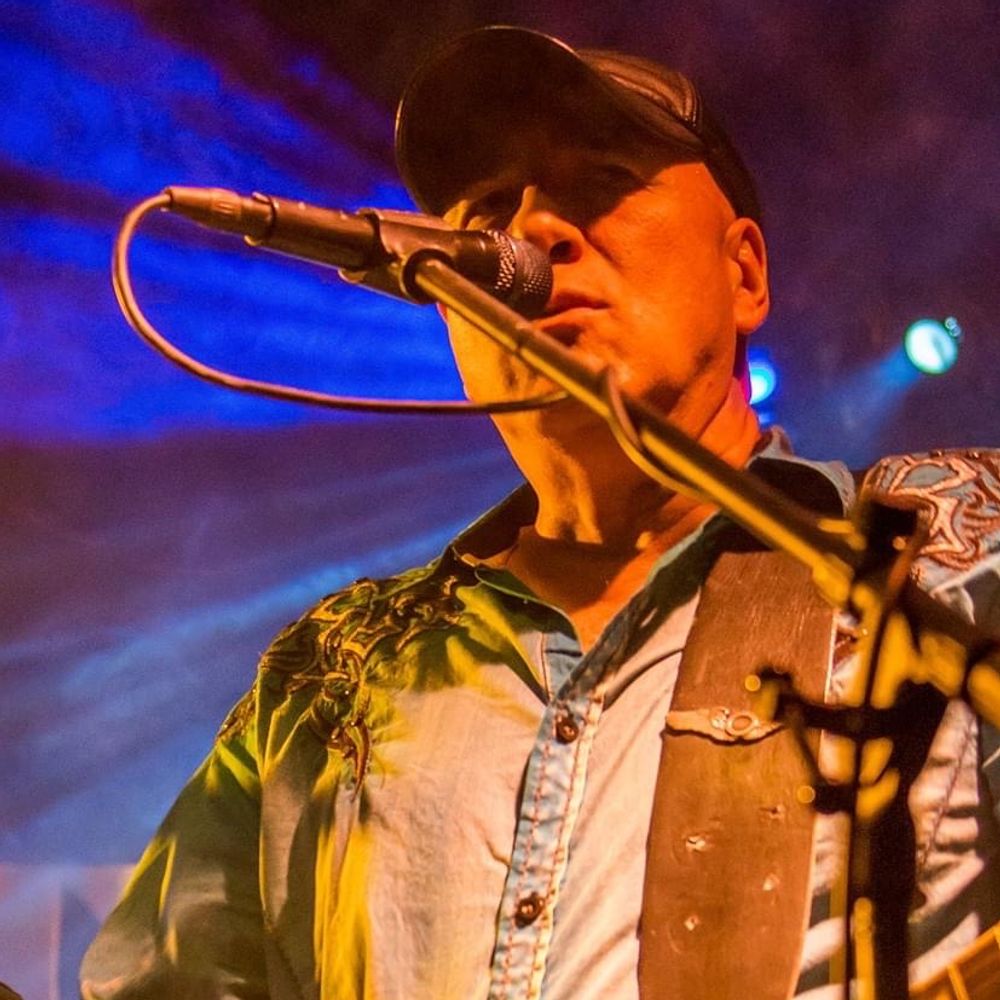 Steve Salvatore
2019 - Present
Steve is a complete GUITAR WORK HORSE!! This guy absolutely BREATHES the guitar.  Steve came to us while he was wrapping up in Blackhorse.  He was looking for a band that was interested in writing songs, and producing an album of original work, between playing cover gigs.  Steve brings such a great guitar sound to Terashain. One of the really cool things about Steve... I get a kick out of someone throwing a rock tune at him... ANY tune, and he not only is familiar with it, but he will be playing the damn song in minutes.  It's something to see!  We have been jamming ideas lately, and we have written and completed our fist song together as a band, hopefully to be on a future CD.  Steve has great ideas about where music should go within the song.  He's not afraid to stand back a bit, if the song calls for it... a rarity with many guitarists.  He has a great singing voice as well, and has a great ear for vocal harmonies.  When not working with Terashain, Steve is very busy with 'Candle in the Wind - The Elton John Experience', and 'Surrender - The Cheap Trick Experience'... and if that isn't enough, every now and then, he gets back together with his buddies in Blackhorse for a few shows each year.  A guy that versatile in his projects knows his instrument like he knows the back of his hand.  That's just one of the things that make Steve a huge asset to Terashain.  I look forward to the many songs that we have in our future together!!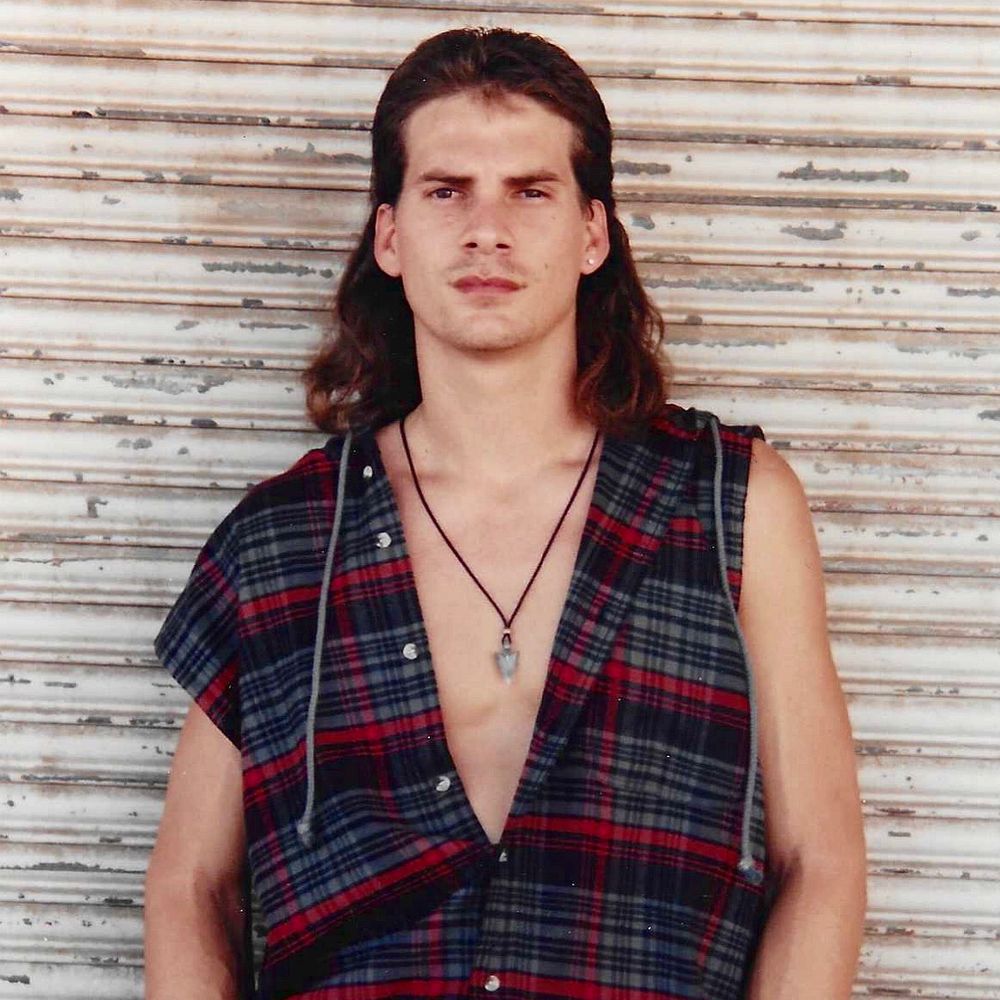 Jon Anderson
Guitar and Vocals, 1990 - 2002
Plain and simple.  I would NOT be in Terashain, or even in the music scene, if it weren't for THIS guy.  Jon and I used to pull carts at Costco, and that is where this whole dream became a reality for me.  We would walk around on the hot asphault in 118 degree temps, for 8 hours a day, setting each other on FIRE with talk about MUSIC.   We quickly became best friends, and I was blessed to fall into his garage band, known as Freewill at the time.  There is no way I can put into words what those early days meant to me... the bond and brotherhood that we developed in his brothers garage back then, will stay with me forever!!  Music, friendship, dreams, LAUGHTER, and probably too many beers, were all on the menu back then.  Jon learned so much about the guitar, and music from the heroes and guitar Gods that he admired.  He will never admit to this, but he plays the guitar every bit as well, and with just as much style as ANY of the guys he has always looked up to.  His talent, is as large as his humble nature, and as his passion for music.  Also, Jon is probably the funniest guy I know.  I'm a better man for knowing this dude, and absolutely a better musician for it too.  I'm proud to be his friend.  He is one of those guys that I always feel the need to spend MORE time with these days.  We had some INCREDIBLE times, and made memories that will last a LIFETIME! I love him dearly.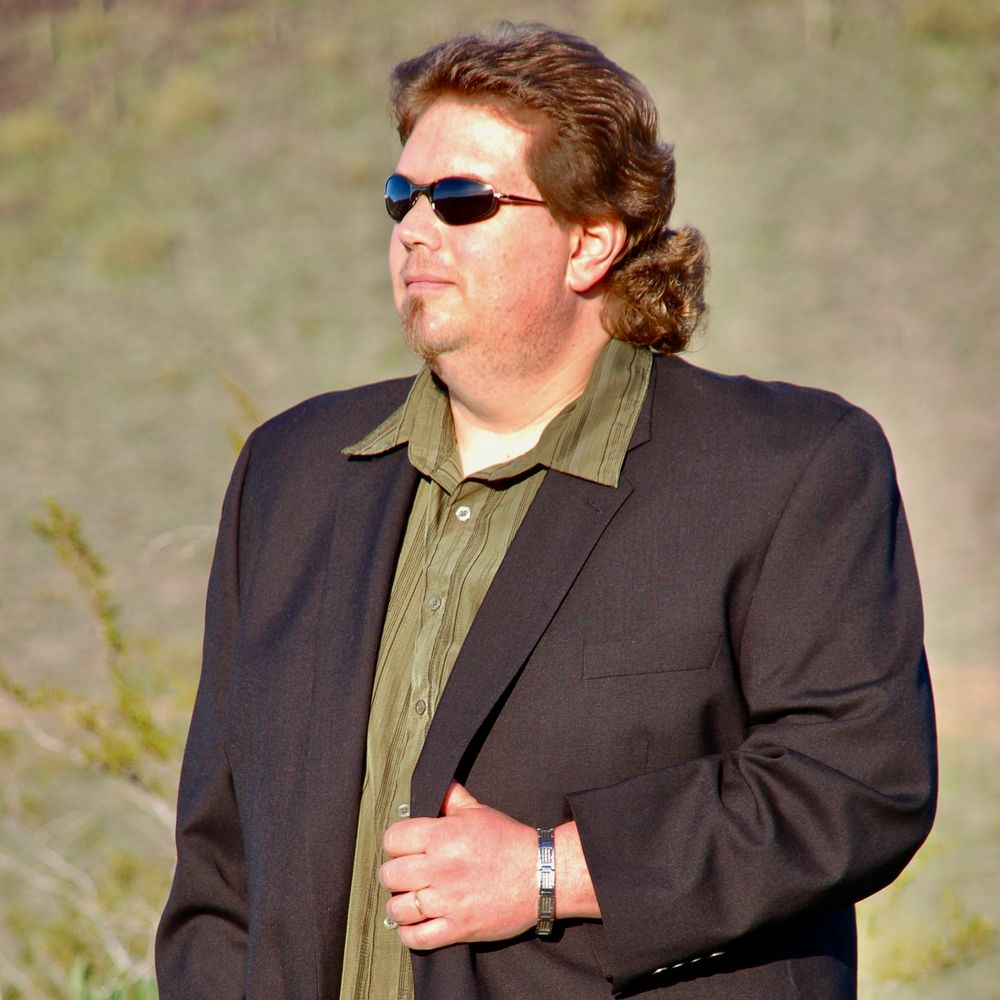 Mike Carnicom
Drums and Vocals, 1998 -2009 and 2012 - 2016
Another guy I could write a book about... Mike is a freak of nature on the drums.  He LIVES the drums, and was just born that way.  Mike does not miss a beat, and with respect to the other drummers on this page, is the BEST drummer I have ever had the pleasure, not only to work with, but to HEAR!!! And here is the kicker: He is humble.  He just does what he does, and he does it well.  No flash.  No gimmick.  Just solid Rock n Roll drums, raw talent.  Mike actually made me a better singer through his drum playing!!! He also sings his ass off... WHILE playing drums.  I can't chew gum and sing, and this guy plays and sings, and does it WELL.  His backing vocals were always THERE and I always knew I could DEPEND on them.  I also always know I can depend on him as a friend.  Mike and I share the same passion for cigars and beer, and have had MANY nights of trying to solve the worlds problems in clouds of smoke.  He also has the fastest and sharpest wit of anyone I've ever met, and it's HILARIOUS.  He can make me laugh till I cry... often!  I'm blessed to call him friend after all of these years.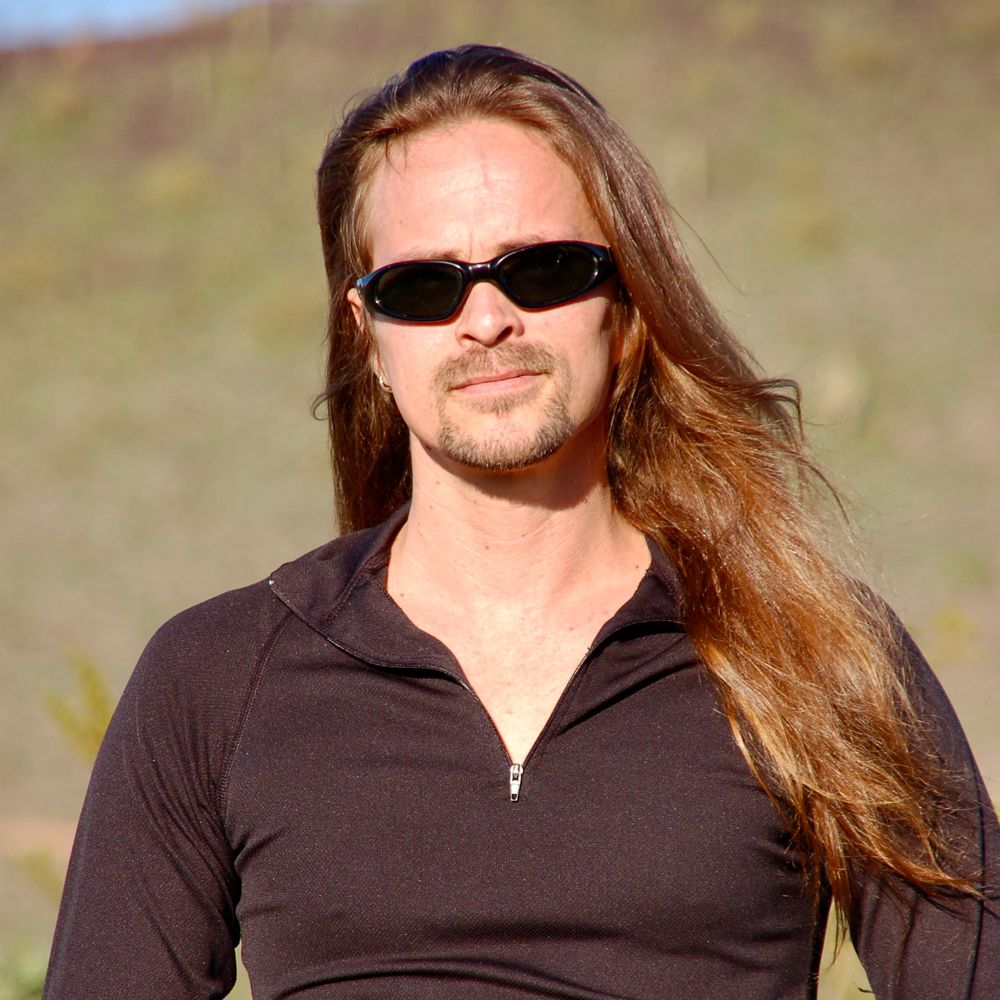 Dave Hassie
Guitar, 2003 -2011
Pure FIRE!  That is what Dave's guitar skills are to me.  Dave is trained in music Theory, and it SHOWS!  I've had the pleasure to write songs with many guitar players, and with massive respect to all of them, Dave is the best of the best on his instrument, especially when it comes to writing great songs.  He pulls the most amazing, skilled solos out of those strings, with ease... like he was making toast.  I was amazed daily when we were writing the Dawns Early Life CD.  Amazed by his ideas, his talent, and by his professionalism.  But, there is SOOO much more to Dave then incredible guitar.  This guy is a hero.   He has had his share of troubles, addictions, obstacles, and heartaches, and yet he holds tight to his faith in God, and to his beliefs.  Dave moved back to his home state of Florida, and now counsels people with problems that he can identify with.  He won't like this.  He won't like that I am praising him, it's just his nature.  But I can't write a blurb about Dave without this stuff being said.  I look up to him, like a brother, and although I wish he were still in AZ, I'm so happy for his success in Florida, and the people of that state are blessed to have him.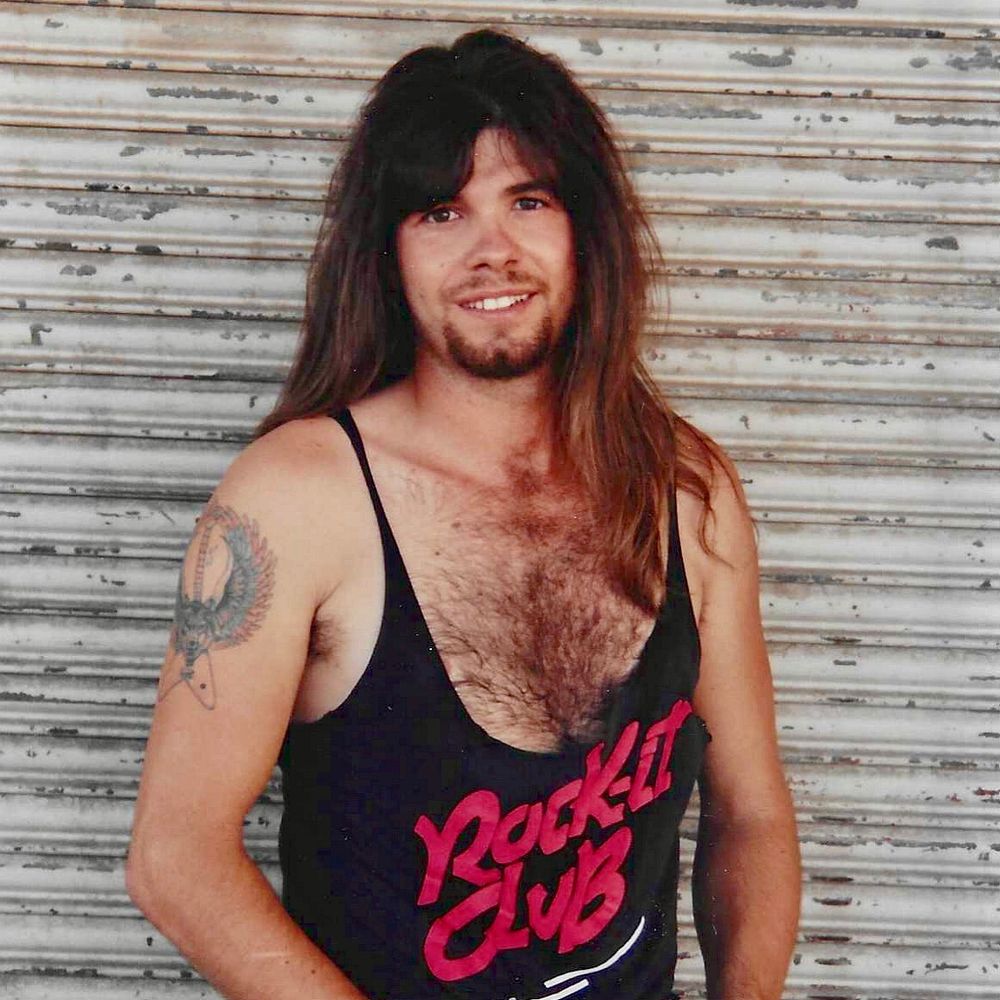 Dave Carron
guitar and Vocals, 1993 - 1999
"ROGERRRR!!!".... He still yells that out when I answer the phone.  He used to say it on stage, in practice, or even during recording.  Dave Carron is one of the funniest guys I've ever met... and, certainly, one of the most loyal.  His contribution to Terashain is still felt strongly today, even though he is hundreds of miles away in his home state of Vermont.  Dave was very active writing killer guitar riffs, and sensible parts to songs that would be iconic in the studio.  Dave was so great at updating a guitar riff so that it was not completely in time, and that made it different.  "Quarter After Midnight" was one example of that kind of writing.  There is an EXTRA time beat in that riff that really throws you off if you try to dance to it, but it certainly helped to make the song different.  The fact that he is a huge movie buff, and that he is able to retain movie lines, and repeat them EXACTLY as they appeared in the film, makes him HILARIOUS!  Lance and I STILL use Dave-isms all the time, and we laugh our asses off, usually while the other guys are looking at us like we are nuts.  We had some amazing moments with Dave.... his passion for the party is so infectious, and was a blast to be around.  More importantly than all of this, Dave is a loyal friend.  One of the first to pick up the phone just as soon as he finds out that life may have kicked me in the balls... and he ALWAYS makes me laugh out loud, easing the pain at just the right time.  I treasure my friendship with him, and I'm honored to have made music, and memories with him.